2018 Florida Gathering - Over 105 in attendance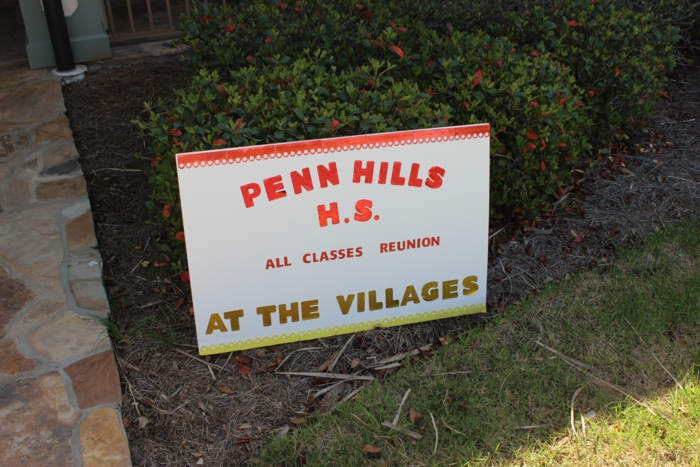 Held at the Havanna Country Club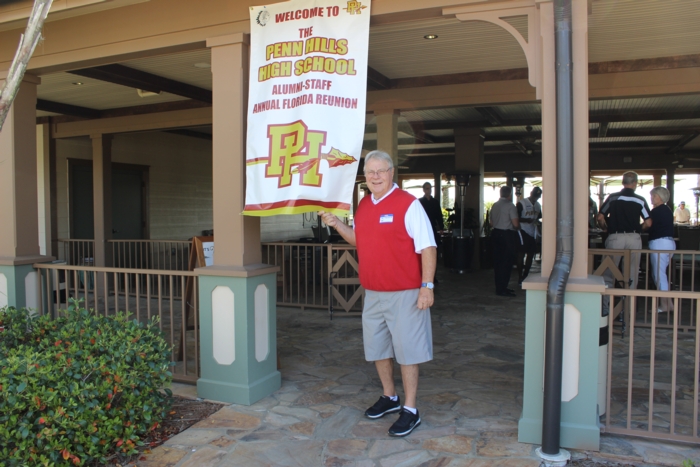 Joe Tumninella was the offical Greeter!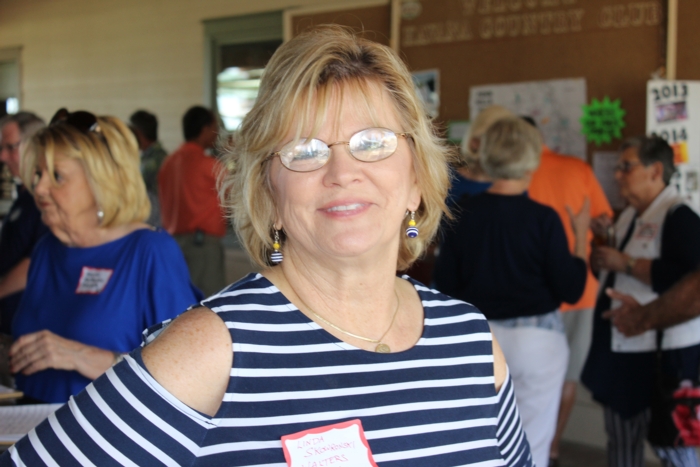 Linda Skowronski Walters was the offical Hostess!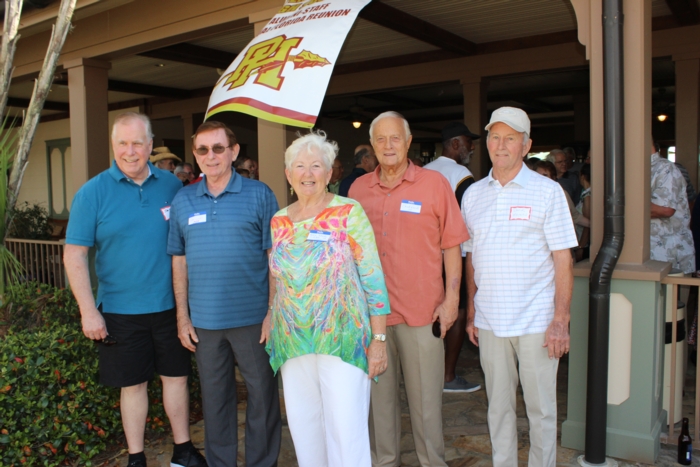 From the classes of the 1950s
Jim Morrow (59) "the quarterback for the best fooball team in Penn Hills history", Tom Lucas (55), Kathie Sekerka Lukitsch (59), Chuck Kevicki (59) - Wilkinsburg Grad but attended Washington Elementary School, Dave Myers (57)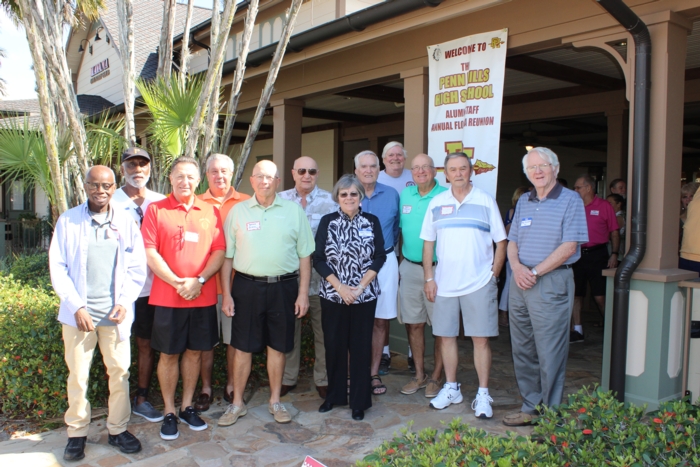 Classes: 1960 and 1961
David Russell, Mort Stanfield, Bob Moelber, Tony Proviano, Spencer Grieco, Bob Kevicki, Mary King Conners, Harry Damp, Terry Smith, Don Stoner, Hans Binke, Bill Conners
Classes: 1962 and 1963
Bob Friend, Bill Haygood,Ellie Grieco, Dave Schrott, Flo Pizzica, Don Henderson,Jackie Stoner,Tom Walters, Patti Wright Gunsallus, Ron Andes, Helen McMahon Fielder, Joe Tuminella, Judy Tuminella Erdelyi, Ken Pizzica, Jan Sherman Hyland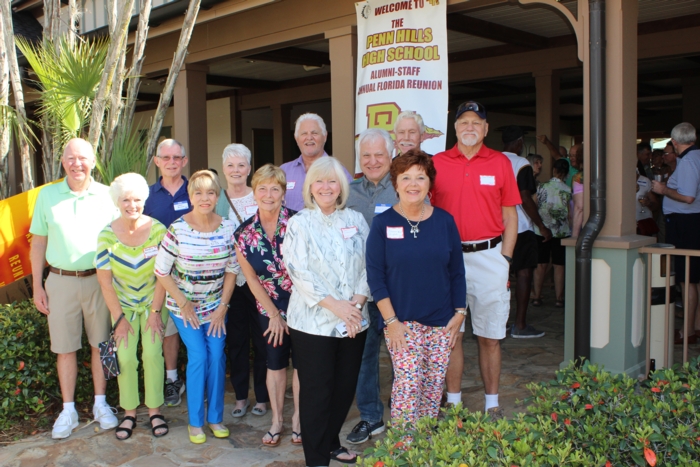 Class of 1964
Bill McCliniton, Sandy Jamerson McClinton, Larry Quigley, Peggy Wyland, Sharon Grieco Skully, Carol Frazier McKnight, Leonard Hromyak, Rich Ross, Bob Buchanan, Sharon Weyer English, John Ziegler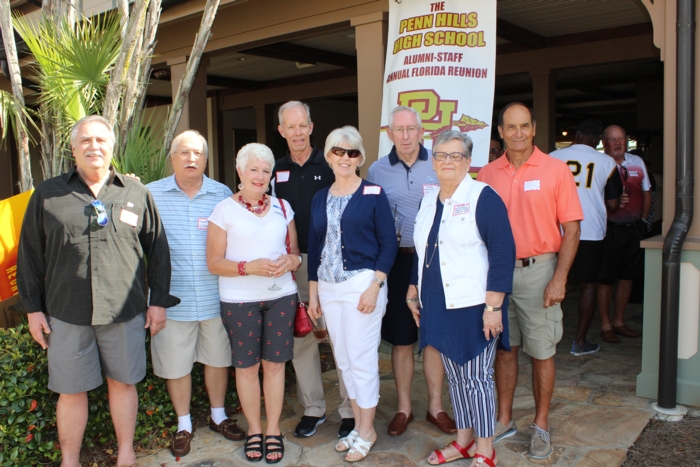 Classes of 1965 and 1966
Tony Magglio, Scott Long, Sue Rutter Quigley, Wink Daniel, Pat Hopper Daniel, Dave MacIntyre, Anne McAleese MacIntyre, Fred Chirieleison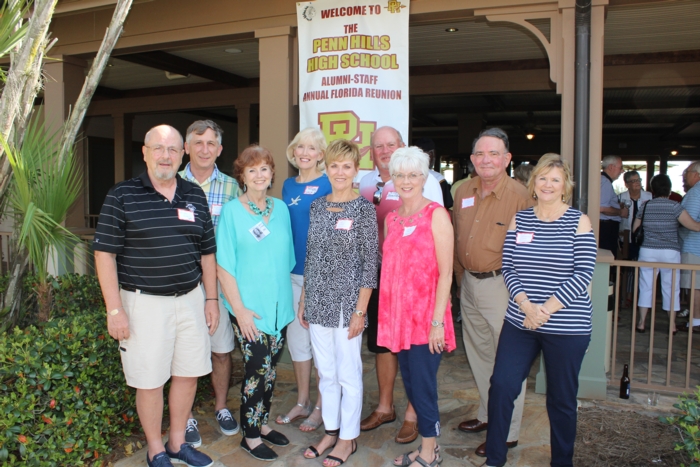 Classes of 1967,1968 and 1969
Rick Schaffer, Grant Kruger, Barb Finley, Shirley Macintyre Peach, Linda Hoffman Chirieleison, Mike Kendall, Judy Smith, Terry Griffith, Linda Skowronski Walters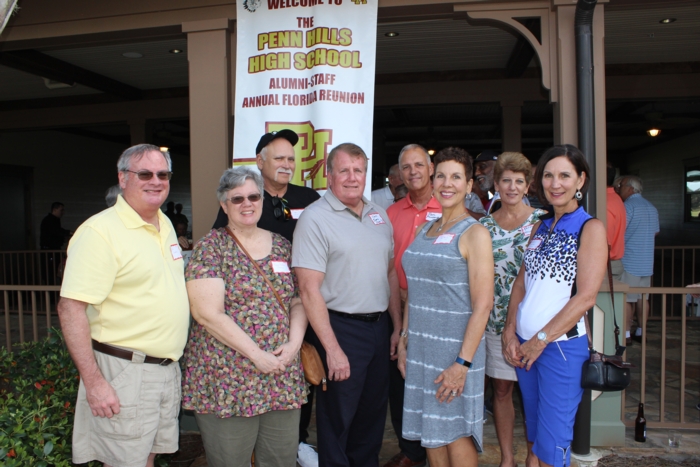 Classes of the 1970s
Jim Shaffer, Peggy Estatico Shaffer, Thomas Mackanos, Chris Iorio, Paul Randour, Karen Carbone, Rose Kahanic Burkett, Mickey Hohman Sowko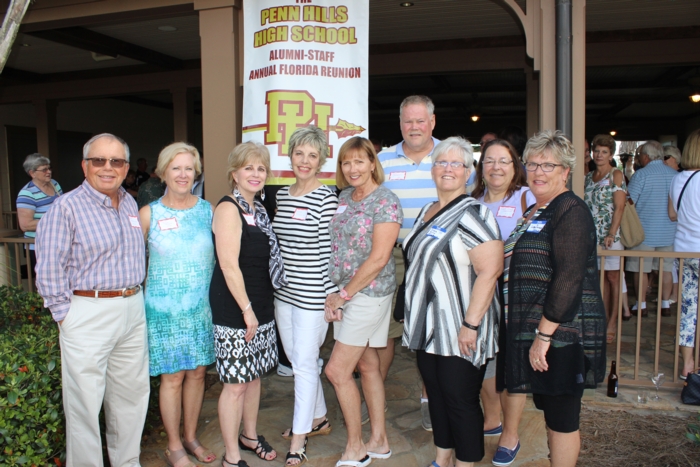 Classes of the 1970's
Jay Mangold, Carol Wilson Mangold, Debbie Iorio Bucciero, Linda Yorkshire, Peggy Denham, Ted Carnahan, Nina Blasco Carnahan, Diane Kiesel Truszkowski, Linda Duncan Diana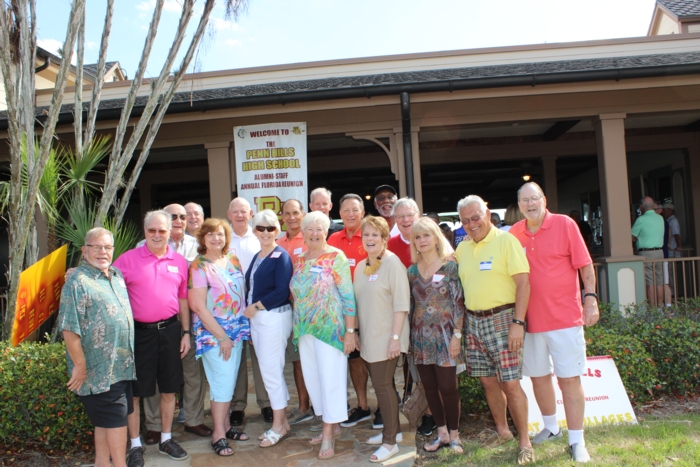 Former PHHS Teachers and Administrators.
Tom English, Tom Dunker, Robert Kevicki, Tom Walters, Dot Lamuth, Craig Aston, Pat Hopper Daniel, Fred Chirieleison,Kathie Serkerka Lukitsch, Wink Daniel, Bob Moelber, Judy Tuminella Erdelyi, Mort Stanfield, Joe Tuminella, Janet Sherman Hyland, Bill Lukitsch, Jon Albitz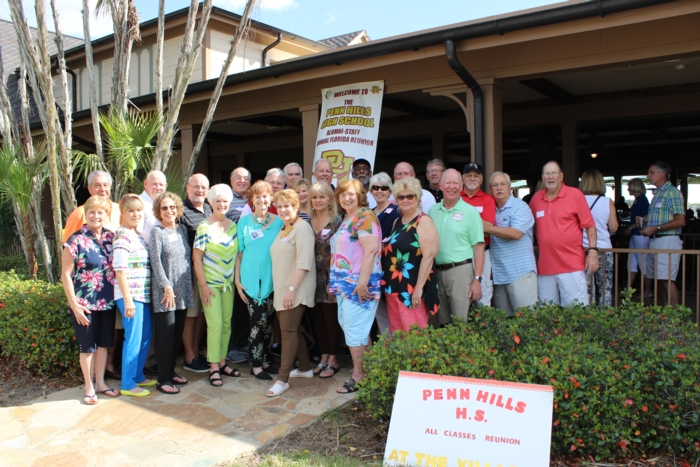 These are the people who live in The Villages that attended. All the others are from some place else and several traveled from Pittsburgh to attend!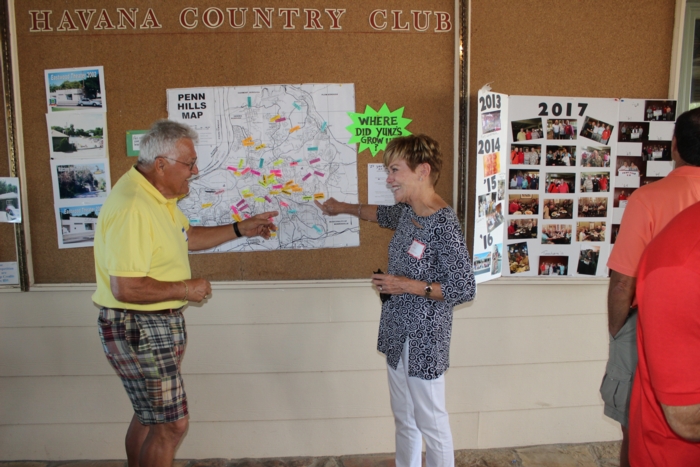 Bill Lukitsch pointing to Linda Hoffman Chirieleison where she use to live in Penn Hills!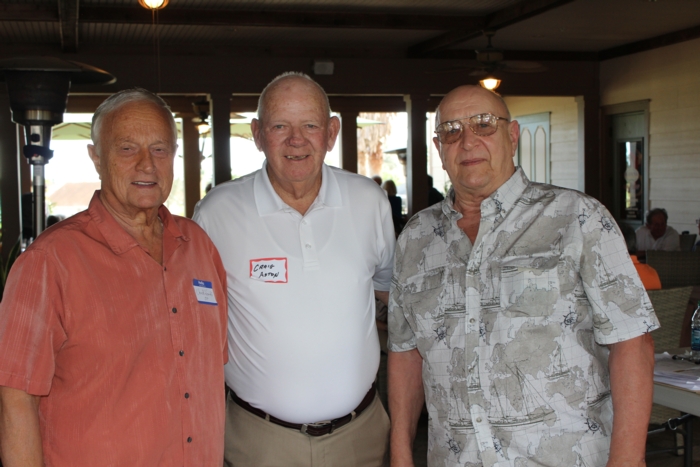 Chuck Kevicki, Craig Aston and Bob Kevicki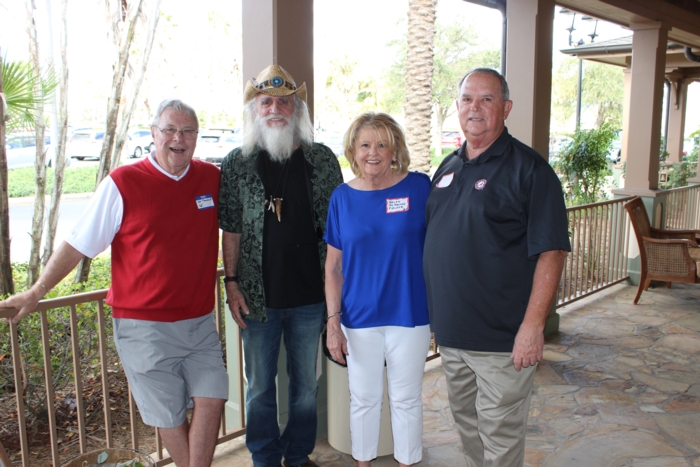 Joe Tuminella, Don Henderson, Helen McMahon Fielder, Dave Schrott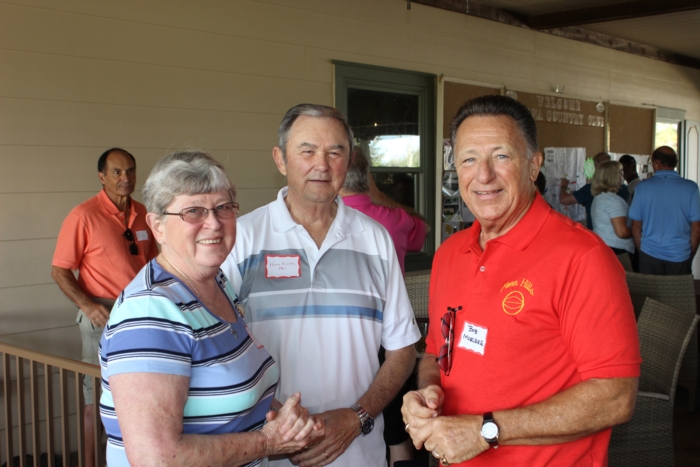 Hans Brinke and his wife, Jimmie, talking with Bob Moelber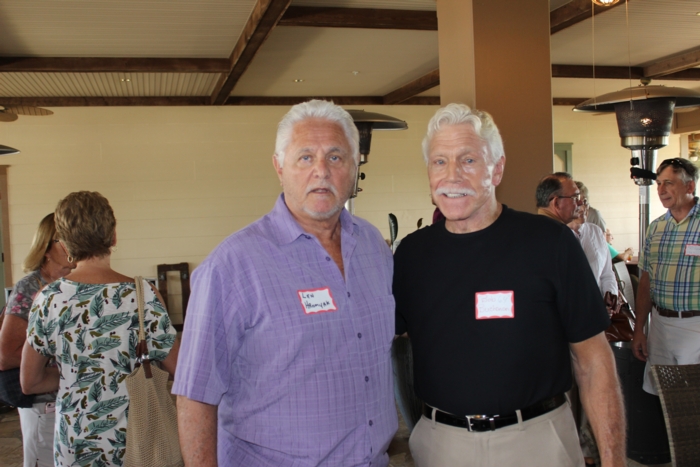 Len Hromyak with Bob Buchanan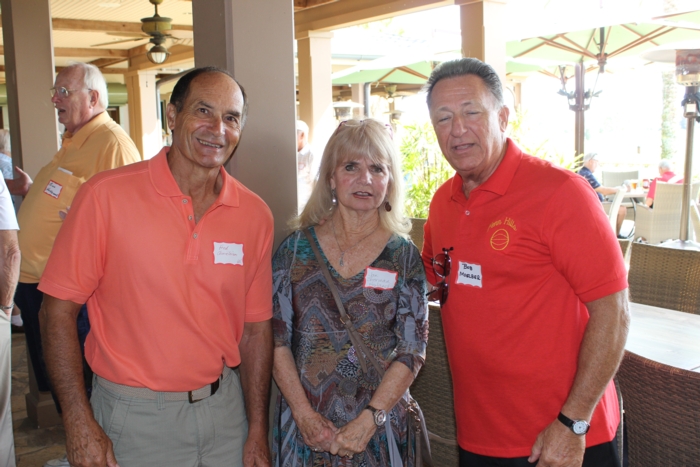 Fred Chirieleison, Jan Sherman Hyland, Bob Moelber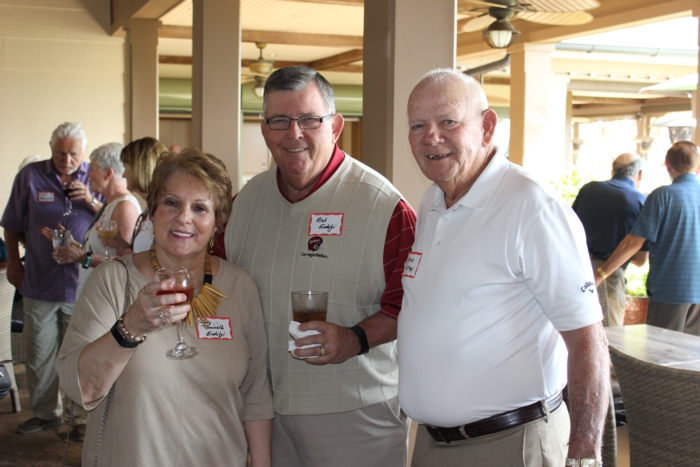 Craig Aston with Judy Tuminella Erdelyi and her husband, Rich.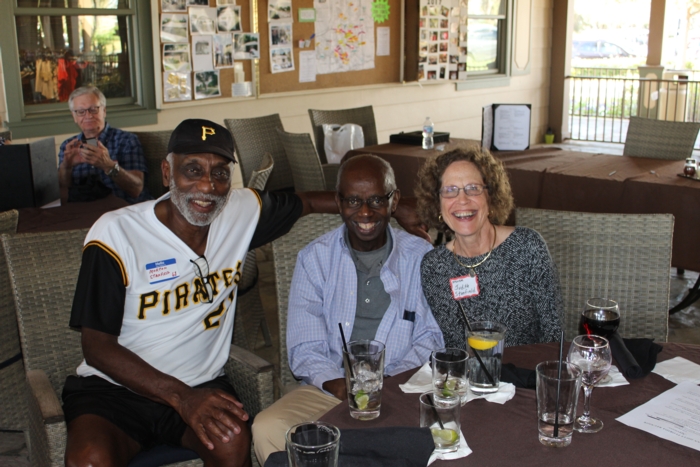 Mort Stanfield and David Russell share a good time with Mort's wife, Judith.